Sales
New / Used Testing Equipment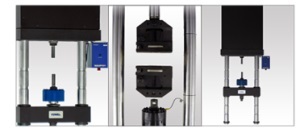 Understanding the needs of our customers has taken Cal-Rite into the used testing machine market. Not every customer is looking to purchase a new machine. Cal-rite now offers a selection of used, re-built and/or retrofitted testing equipment for purchase. If you have an old test machine that is no longer in use, call Cal-Rite before having it scrapped. We will purchase those old machines or take them in trade on the purchase of a machine from Cal-Rite.
Retrofit / Upgrade Existing Machine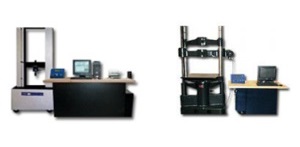 Bring new life to your existing testing system by retrofitting your controller and indicator. Upgrading your system will increase the accuracy and capability of your testing machine, ensuring that your testing is being performed in accordance with current standards. Cal-Rite can upgrade your dial indicating system to a digital display, or upgrade your manually controlled system to full computer automatic control. Cal-Rite-rite has the experience that will help you select the correct retrofit solution for your testing needs.
New / Used Extensometry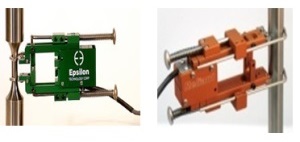 Cal-Rite offers new and used extensometers and has both LVDT and strain gauged extensometers available that are compatible with most any brand of testing equipment. Extensometers are available to cover full-scale elongation from 0.01 to 20 inches, gauge lengths from 0.25 to 20 inches, and cover temperatures from –265°C to +1200°C. Call for details.
Cal-Rite Series Extensometers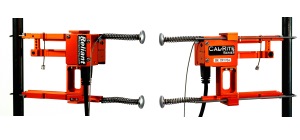 Cal-Rite has identified the most common failure in strain gauged extensometers which occurs from damaged cables and/or connectors. To reduce this down time we have paired with a proven manufacturer in a new design that uses a quick change replacement cable. This can be performed easily an inexpensively without having to contact your service provider. This design is only available through Cal-Rite. Call for details.
New / Used Hardness Equipment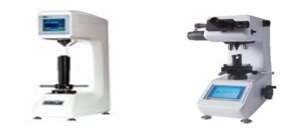 Cal-Rite has a variety of new and rebuilt hardness testers to fit any need: Rockwell, Micro (Knoop & Vickers), Macro Vickers, and Brinell. We also offer portable Rockwell, and portable brinell.
Satisfied Customers
We value the privacy of our customers. If you would like your company removed from this list, please contact us and we will do so immediately.